Detail Cantuman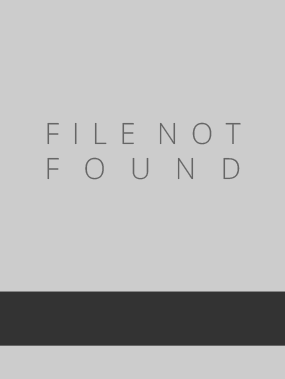 Text
Project management : the managerial process
---
Our motivation in writing this text continues to be to provide a realistic, socio-technical view of project management. In the past, textbooks on project management focused almost exclusively on the tools and processes used to man¬age projects and not the human dimension. This baffled us since people not tools complete projects! While we firmly believe that mastering tools and processes is essential to successful project management, we also believe that the effectiveness of these tools and methods is shaped and determined by the prevailing culture of the organization and interpersonal dynamics of the people involved. Thus, we try to provide a holistic view that focuses on both of these dimensions and how they interact to determine the fate of projects.
The role of projects in organizations is receiving increasing attention. Projects are the major tool for implementing and achieving the strategic goals of the orga¬nization. In the face of intense, worldwide competition, many organizations have reorganized around a philosophy of innovation, renewal, and organizational learning to survive. This philosophy suggests an organization that is flexible and project driven. Project management has developed to the point where it is a pro¬fessional discipline having its own body of knowledge and skills. Today it is nearly impossible to imagine anyone at any level in the organization who would not ben¬efit from some degree of expertise in the process of managing projects.
This text is written for a wide audience. It covers concepts and skills that are used by managers to propose, plan, secure resources, budget, and lead project teams to successful completions of their projects. The text should prove useful to students and prospective project managers in helping them understand why organizations have developed a formal project management process to gain a competitive advan¬tage. Readers will find the concepts and techniques discussed in enough detail to be immediately useful in new-project situations. Practicing project managers will find the text to be a valuable guide and reference when dealing with typical prob¬lems that arise in the course of a project. Managers will also find the text useful in Understanding the role of projects in the missions of their organizations. Analysts will find the text useful in helping to explain the data needed for project imple¬mentation as well as the operations of inherited or purchased software. Members of the Project Management Institute will find the text is well structured to meet the needs of those wishing to prepare for PMP (Project Management Profes¬sional) or CAPM (Certified Associate in Project Management) certification exams. The text has in-depth coverage of the most critical topics found in PMI's Project Management Body of Knowledge (PMBOK). People at all levels in the organization assigned to work on projects will find the text useful not only in pro¬viding them with a rationale for the use of project management processes but also because of the insights they will gain on how to enhance their contributions to project success.
---
Ketersediaan
| | | | |
| --- | --- | --- | --- |
| 27789 | 658.404 Lar p c.1 | Cadangan (Cadangan) | Tersedia namun tidak untuk dipinjamkan - No Loan |
| 27790 | 658.404 Lar p c.2 | Sirkulasi (Rak 7) | Tersedia |
Informasi Detil
Judul Seri

-

No. Panggil

658.404 Lar p

Penerbit

Mc Graw-Hill

:

New York

.,

2014

Deskripsi Fisik

xviii, 692 hal. : il. ; 26 cm.

Bahasa

English

ISBN/ISSN

9781259010705

Klasifikasi

658.404

Tipe Isi

-
| | |
| --- | --- |
| Tipe Media | - |
| Tipe Pembawa | - |
| Edisi | Ed. VI |
| Subyek | |
| Info Detil Spesifik | - |
| Pernyataan Tanggungjawab | - |
Versi lain/terkait
Tidak tersedia versi lain