Detail Cantuman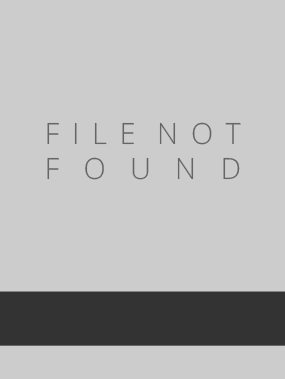 Text
Multi-screen marketing : yhe seven things you need to know to reach your customers across TVs, computers, tablets, and mobile phone
---
What is a typical consumer doing right now? There's a decent chance that the answer involves at least one screen. She might be browsing her favorite shopping sites on her tablet, group chatting with friends on her smartphone, or watching the morning weather report on TV. Throw in a handful of apps running in the background, and the result is a new set of opportunities to reach people where they're spending their time. But with these opportunities come significant challenges for marketers.

The purpose of advertising is to reach people, not devices. For many businesses, the difference is still obscure, but this book shows that customer-centered multi-screen marketing is absolutely essential for capturing audience attention. A goldmine of research-based advice from the people at Microsoft Advertising, Multi-Screen Marketing will get businesses and consumers back on the same page. A whole new outlook on digital marketing emerges from the practical ideas presented in this book.

Natasha Hritzuk and Kelly Jones show readers how multi-screen marketing really works, with examples in detailed case studies from advertisers who have made lasting connections with consumers in the digital world. When people have the power to choose their media experiences, it is essential to deliver the right content at the right moment.

The average marketer is completely bewildered by the multi-screen environment, with no concept of how important it is to create integrated, needs-based campaigns. Through the examples in Multi-Screen Marketing, readers get a firsthand look into the cutting edge techniques that innovative advertisers are using to reach their customers. In the multi-screen era, there is no such thing as average. This book is the perfect way for marketing professionals in any field to transcend "one size fits all" in order to meet the needs of their customers and subsequently gain more business value.
---
Ketersediaan
| | | | |
| --- | --- | --- | --- |
| 27216 | 658.84 Hri m c.1 | Cadangan (Cadangan) | Tersedia namun tidak untuk dipinjamkan - No Loan |
Informasi Detil
Judul Seri

-

No. Panggil

658.84 Hri m

Penerbit

Wiley

:

New Jersey

.,

2014

Deskripsi Fisik

x, 256 hal. : il. ; 24 cm.

Bahasa

English

ISBN/ISSN

9781118899021

Klasifikasi

658.84

Tipe Isi

-
| | |
| --- | --- |
| Tipe Media | - |
| Tipe Pembawa | - |
| Edisi | - |
| Subyek | |
| Info Detil Spesifik | - |
| Pernyataan Tanggungjawab | - |
Versi lain/terkait
Tidak tersedia versi lain